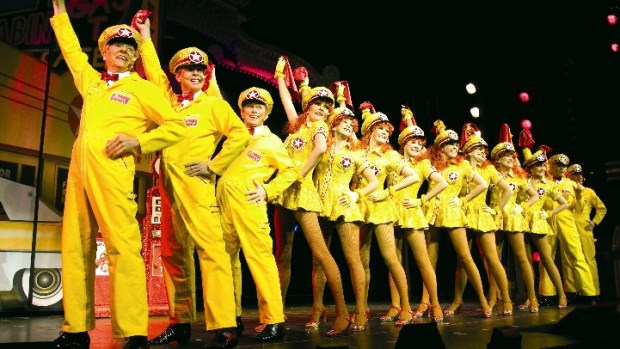 Palm Springs Follies
The Palm Springs Follies is a 2011 "12 Days of Christmas Palm Springs" pick.
SNOW? WHAT SNOW? December and flurries have gone hand-in-mitten over the years, and we're not entirely sure why. After all, it doesn't snow everywhere at Christmas. And even places that often get snow sometimes stay green. Maybe greeting cards and decorated cookie tins have sold us on the snow idea. Which has us thinking that those greeting card designers and cookie tin artists should head for Palm Springs. It stays, generally, about a balmy 75-ish degrees during the most merry time of year. The snow's up on San Jacinto, not in the valley below. And the pools? Oh, they sparkle. But so do the holiday events, which the visitors bureau has kindly rounded up. Yep. It's the 12 Days of Christmas Palm Springs.
ON THE LOVELY LIST: The Wildlights Festival. The Festival of Lights Parade. And the Follies. Of course, the Follies. What's the holiday without a little high-kicking razzmatazz? The roster kicks off on Dec. 1, so if you plan to make for the desert after that date, have a look-see. Say hi to the sunshine for us. Nope, you don't need to snow to make it an especially happy, relaxing, SPF 50 holiday. Not at all.