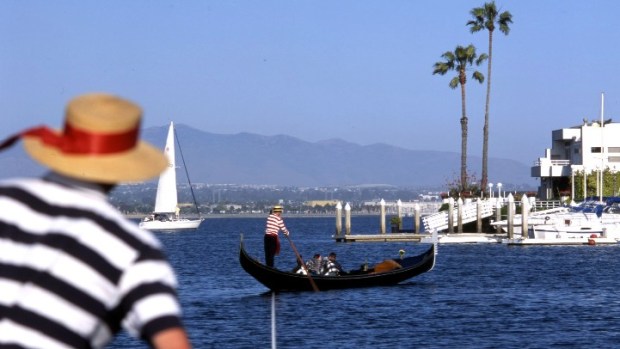 Loews Coronado Bay Resort
Loews Coronado Bay will give one lucky winner 20 nights at the resort. That's right. We said 20.
UH, YEAH: Who would say no to the 20-day vacation? Even a week-long trip is a bit of a rarity these days. But 20 nights at a plush, water-close resort? It's the stuff of movies and novels. Or, every once and awhile, the stuff of a really excellent contest. The Loews Coronado Bay Resort in San Diego is celebrating its twentieth and it is doing so in a splashy way. Yep, there are a few interesting stay-over specials, but what has caught our eye is the "20 Days, Your Way" contest. The name might suggest that twenty different people could win a night at the resort, but it is much bigger and much better, at least for one person, than that. A single winner will win all the nights. Nearly three weeks of resort-style stay. Oh hello.
THE DETAILS: You've got to enter by Tuesday, Oct. 25; let's just say that upfront, since you may want to move onto throwing your name in the hat. Let's also make mention that the San Diego Convention & Visitors Bureau is a partner on the contest (it's a biggin', so we're not surprised). And the upshot? The person who wins all 20 days is tasked with one thing -- use them all up over the course of a year. We could handle. So, if you win, would you do the grand three-week vacation? Or do a couple of nights every month or month and a half? The bellmen and front desk staff'll totally get to know your name. That's nice. And thanks for the nice, big-scoped contest, Loews Coronado Bay; if only every hotel contest offered nearly three weeks of free stay. Dreams.