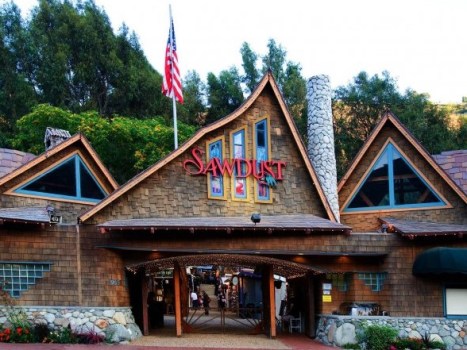 Sawdust Art Festival
The 45th Annual Sawdust Art Festival opens on Friday, June 24.
SUMMER SHOP: Stores don't change much for summertime. Well, sure. The window display might depict a cardboard surfer cutout, or plastic palm trees might appear here and there. Maybe there's a rack of bikinis up front. What if, however, the very experience of browsing and buying had a summery feel? We always feel as if summer itself has set up for business at the Sawdust Art Festival. Sure, the festival also holds a Winter Fantasy during the holidays, but strolling through the Laguna Beach market on a July afternoon is so of its time. One almost expect to bump into summer itself as it walks the aisles.
DETAILS: The craft- and artisan-heavy market opens on Friday, June 24; the season runs through Sunday, Aug. 28. Hours are 10 a.m to 10 p.m. each day, and there will be several theme days and special events along the way. We feel like glassblowing and painting demos are frequently going on, too, which is nice. And, as always, you'll be walking on wood-chippy goodness (it's in the name). Which is just one reason we secretly think summer might be behind the whole running of this thing.