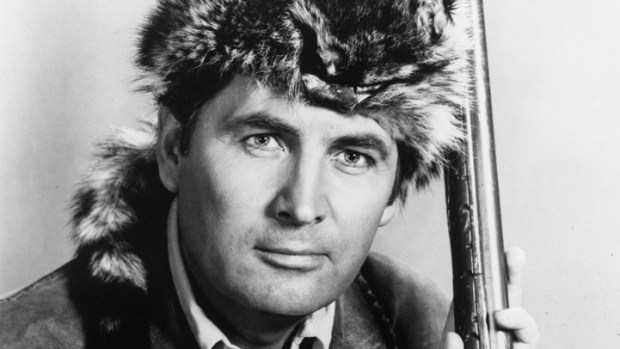 Fess Parker
The Fess Parker in Santa Barbara honors its famous namesake and his legendary portrayal of Daniel Boone with a 50th anniversary package.
AN INTERESTING SECOND ACT: It's difficult to work in Tinseltown for longer than a year or two without hearing the words "second act" come up again and again. It's an apt term for what a lot of people in the industry long for, after that one big role they became synonymous with, but not everyone achieves. But a number of actors have, to great acclaim, and sometimes the second act has very little to do with the first but is as spectacular in its own way. Take Fess Parker, or, as many people remember him, Daniel Boone. Mr. Parker's 1960s turn as the frontiersman became iconic, to such an extent that it is hard to visit the Fess Parker Winery without hearing people murmur "Daniel Boone" or "Davy Crockett" over glasses of chardonnay (yes indeed, Mr. Parker also played a certain Mr. Davy Crockett). And that brings us to that amazing second act: Fess Parker went on to a great career in wine, so much so that his name can nearly stand in for the Los Olivos region where his family winery has long sat.
THERE ARE OTHER... destinations around the Santa Ynez-Santa Barbara nexus that bear the actor-cum-winemaker's name however, including Fess Parker, a Doubletree by Hilton Resort. The Santa Barbara stayover is luxe and relaxed, as one might expect from a Parker property, and it is ready to celebrate the half-century birthday of one of its namesake's most famous roles. The 50th Anniversary Daniel Boone Celebrity Package includes a bevy of swanky-nice extras, like "craft cocktails and appetizers" that pay tribute to the man and thespian. A comp bottle of Fess Parker Reserve is in the mix, too. It's a festive way to recall the first act of the man who went on to be a titan of Santa Ynez winemaking, something many an actor might wish for their own lives down the road. Some busy time in Hollywood, and then a lot of time among the grapes and wine lovers. Sweet. For more info on the Fess Parker and all of its packages, click.