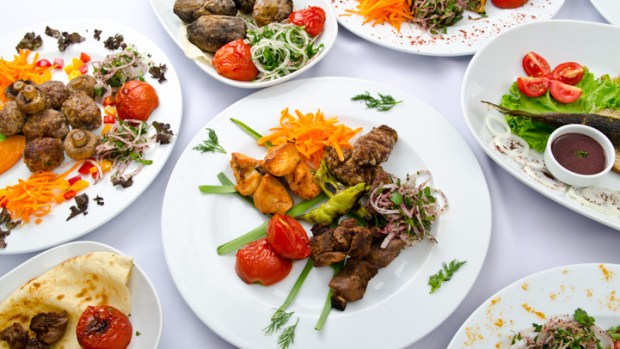 Shutterstock
San Diego's and the Santa Ynez Valley's Restaurant Weeks are coming up; what deals will you snag?
FOOD FACT: January is California Restaurant Month, meaning a lot of cities and regions follow suit and set up their own week, or week-plus, of discounts and deals and special dishes (props to you, Palm Springs, for going with June; we like that you schedule your week during one of the warmest times of the year -- total bravado). There are a few just around the corner -- yep, LA's own dineLA is on the docket, but so is San Diego, and the wine-nice region of Santa Ynez, which covers Solvang and Los Olivos and a fairly wide swath. San Diego Restaurant Week is on from Sunday, Jan. 15 through Friday, Jan. 20 and Santa Ynez Valley Restaurant Week opens just after; it's cooking from Sunday, Jan. 22 through Saturday, Jan. 28.
ON THE MENU: The River Grill at Alisal Restaurant & Bar is offering a beer-braised pot roast and oatmeal pie -- hearty fare for a winter's sup, for sure. And Gingham in La Mesa has a Candy Bar Cake, which gets our vote for the three words that should be linked up more often. The prix fixe prices are right, as usual -- dinner'll be in the $30-$40 range, generally, and lunch'll be less, sometimes dipping toward ten bucks -- and you'll get a crack at some of the dishes the restaurant in question does best. If you won't be near Balboa Park or Buellton in the second half of January, eye what other eateries are marking California Restaurant Month.