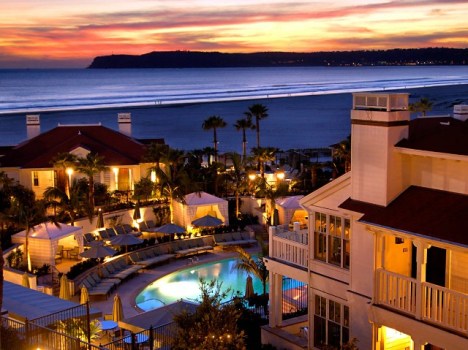 Hotel del Coronado
Hotel del Coronado offers "A Night of Romance."
A NIGHT OF ROMANCE: Roses, champagne, and a certain bright red, goes-well-with-everything berry are the hallmarks of February getaways, and Hotel del Coronado is including all three in its Night of Romance package. There's an overnight in a comfy room at the historic, Pacific-front property, too, and breakfast in the hotel. The starting price is $460, plus taxes and resort charge.
CROWN ROOM SWEETHEART BALL: And if you make your Night of Romance on February 14 -- it is a Monday this year, fyi -- note that the Del is throwing a dance in its most famous venue. Tickets are $100, and the Mar Dels are providing the get-close tunes. There should definitely be a hold-your-lovey's-shoes walk on the beach afterwards. It's Valentine's, right?