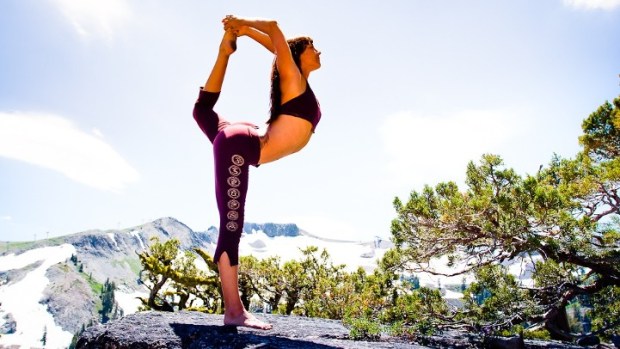 Wanderlust
Wanderlust returns to the peace and beauty of Squaw Valley from July 18-21, 2013.
SQUAW VALLEY PEACE: Looking within and blissing out can be very personal things for many people. So when a large-scale gathering comes together to encourage both things, it has to be very special, very directed, and full of classes and workshops that enhance that personal journey. That's the Wanderlust Festival, though to say that's Wanderlust in a nutshell would be incorrect. It's hard to put the yoga-centric, music-filled summertime gathering into any narrow boxes. Is it like Coachella? Not really, although there's a be-yourself, do-your-own-thing vibe (and major DJs do show at both). Is it a nature happening, given that it is in the mountains near Lake Tahoe? It is, very much, though the trees and sky are there to enhance the experience (in other words, camping trips and major hikes are not the thrust of the long weekend). And is it pure yoga and movement? That's the still and sweet centerpiece to Wanderlust, for sure, but there are other doings beyond downward dog. Tickets are now on sale for the annual warm-weather fest, which returns to Squaw Valley from July 18-21, 2013.
ON THE SCHEDULE: We mentioned DJs before, and there shall be DJs again: Moby is set to perform at the 2013 gathering. There will also be celebrated yoga teachers like Sianna Sherman, Schuyler Grant, and Seane Corn leading major classes (major meaning that there will likely be more practitioners, and perhaps more accumulated vibe, than you're used to if you're a solo yoga person). It's a peaceful four days, but scheduling is paramount, and definitely if you want to work with a specific teacher. Wanderlust lands in a few cities around North America during the year, and Squaw Valley is its Golden State stop. Namaste, Wanderlusters.