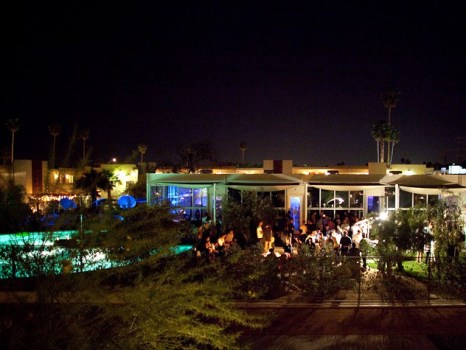 Ace Hotel
The 2011 Swim Club Memberships at the Ace Palm Springs are available now.
ACE AND OPEN AIR: Hotel pools can seem about as off-limit-y as an off-limit-y thing can get, if you're not a guest. But then, once and awhile, if the moon is full or not full and the hotel management thinks it is a good idea, a pool will open up to the outside world, via membership. This is the case at Ace Palm Springs, which just sent out word that its Swim Club Memberships are now available for the purchasing.
COST: The price is "less than $20 a month," and you get extras, like services at the Feel Good Spa for 20% off. Call the hotel at 760-325-9900 for further info, and don't forget your water wings. They better be fashionable, maybe even glittery, for the Ace.