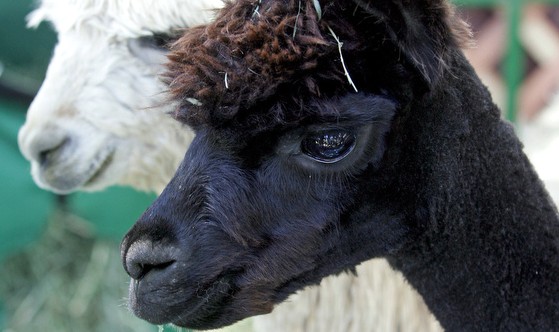 CECSB
Alpacas are not an unusual sight at the Santa Barbara Earth Day celebrations. Party for the planet on Saturday, April 21 and Sunday, April 22.
CALIFORNIA CONNECTION: While some wiseacres would correctly say that every day on our planet is Earth Day, the springtime holiday is only a few decades old. If you've lived in California for any time, or you know your environmental history, you know that Santa Barbara played an early role in the formation of the holiday. (A 1969 oil spill out in the Pacific galvanized many.) The city continues to take its role as a leader in all things eco and nature-loving seriously, and not just during the third week in April. But come that week? The party goes large. It's actually a two-day-er, unlike many Earth Day celebrations, and it includes some concerts, some bikes, some energy-producing kid rides, and, yep, a few alpacas. Intrigued? Get up to Alameda Park on Saturday, April 21 and Sunday, April 22.
WHAT'S HAPPENING: Bike World, which includes a valet (the site says over a thousand bikes were valet-parked in 2011). A green car show. And an eco-marketplace, which will be full of booths selling clothing and home goods and such. Call it one-stop learning and shopping and looking for the person seeking to take Earth Day beyond April. Oh, and yep; alpacas and other furry visitors sometimes make a cameo, too. Well, they're earthlings, right? For the full schedule, which includes eats and more info on the weekend-long fest, check here.