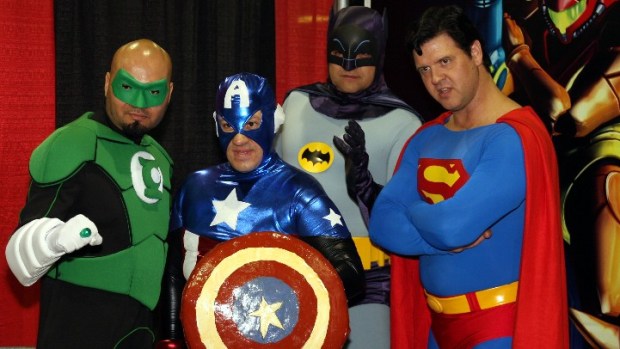 Wizard World
Wizard World's Anaheim Comic Con does battle with forces (and welcomes fans) from April 29 through May 1, 2011.
WIZARD WORLD DAYS: Once WonderCon opens in San Francisco, Golden State comic book buffs can count on several glorious months of pure, pop-culture-y convention-going. WonderCon 2011 just wrapped on April 3, but queued up and ready to please fanboys and fangirls are the Long Beach Comic Con on Saturday, April 23, Wizard World's Anaheim Comic Con from April 29 through May 1, and then, yes, a little start-up get-together called Comic-Con, which unleashes hordes of superheroes in San Diego from July 21 through 24. You know there are people who go to every one of the cons. You know that if you don't, you probably want to, and vow to one year.
ANAHEIM SPECTACULAR: The three-day Wizard World party will once again draw all sorts of artists and creators, as well as an octet of Power Rangers, "Battlestar Galactica" star Tricia Helfer, "Clash of the Titans" titan Harry Hamlin, and *both* Adam West and Burt Ward. Batman-y bliss, oh boy oh boy. As with all the multi-day cons, you'll want to choose your panels and signings wisely.