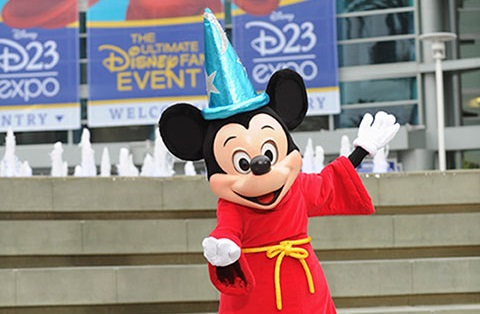 D23 Expo
The D23 Expo returns to Anaheim in August 2015. Details for the Disney convention were announced on Tuesday, March 18.
DISNEY EVERYTHING: Going up against a through-and-through Disney fan in the trivia department can be an education in the company's vast backstory. Who's the Ghost Host inside The Haunted Mansion? (Answer: Paul Frees.) What animated short did Walt Disney try out his multiplane camera on? (Answer: "The Old Mill.") Which hotel served as an inspiration for The Grand Californian? (Answer: The Ahwahnee in Yosemite.) Disney love is a vast love, and it incorporates the worlds of Pixar and Marvel and Star Wars and The Muppets, too. So a convention encompassing all of these properties has to be big, three-day big, across-the-street-from-Disneyland big, and it has to come with oodles of booths and merch and presentations and talks and star appearances and sneak peeks. And so it does: D23 Expo is the convention's name, a convention so capacious and audaciously Mouse-mega that it only shows up every two years. The next go-around was expected to be 2015, since the third D23 Expo rolled in August of 2013, and so it shall be: The fourth D23 Expo has been announced for Friday, Aug. 14 through Sunday, Aug. 16 at the Anaheim Convention Center.
EARLY HIGHLIGHTS: The convention will gel over the next seventeen months, but the announcement revealed a few early highlights. There shall be a 2015 Disney Legends Ceremony, a display of pieces from the Walt Disney Archives, and the Collectors Forum, a favorite from past events. Count on clips of upcoming films, celebrity cameos, and more Disneyana, to admire, study, and purchase, than you can shake a Mary Poppins-style umbrella at. Yep, it is a ways away, but ticket-buying? That starts in 2014. Aug. 14, to be specific, so best keep a watch on the D23 Expo site. And start boning up on all of that Mickey-sweet trivia.