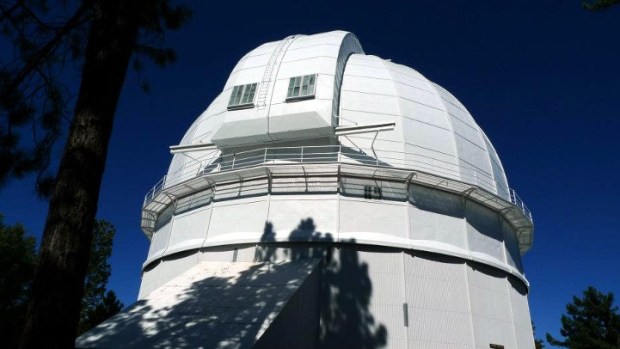 Knowledges
The art-filled, science-loving Knowledges happens on Saturday, June 23 and Sunday, June 24 at Mount Wilson Observatory.
COSMOS CENTRAL: Mount Wilson Observatory, that beautiful and rather regal astronomical center sitting atop a summit in the San Gabriel Mountains, holds an aura of mystery for some. Our reasons? It deals with the cosmos, and space, and searching the stars, and it was once home to the world's largest telescope. Oodles of aura there. It's historic, very, meaning that it has been measuring cosmic bodies well before even most of our grandparents arrived on this planet. Three? It has its own dedicated exhibit at the Museum of Jurassic Technology, and the less said about that the better (but, if you don't know the museum, consider it high intellectual praise when any place receives a special show at that very special spot). And four? It's just ever so slightly apart and isolate from our hubbub-filled city, making it a peaceful day trip. Or weekend trip, if you love the arts and mystery and joy and expression. Several artists will be taking over the observatory on Saturday, June 23 and Sunday, June 24 for a weekend called Knowledges.
ABOUT KNOWLEDGES: "(M)ore than thirty Los Angeles artists" will be uniting over the weekend to present works in a number of disciplines. If those works and the ideas swirling around them reflect the setting, and the setting's connection to space and further boundaries, don't be surprised. It's a true art happening, with science-loving overtones, and it is free. Well, nearly; Mount Wilson Observatory is in Angeles National Forest, meaning you'll need to plunk down a fiver for a day pass. To get more of a feel of the knowledge behind Knowledges, or to get involved yourself, read/dream on.