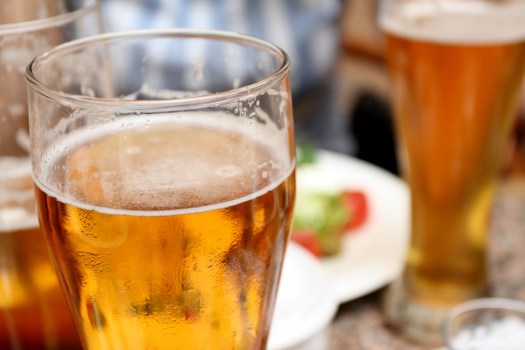 Beer
The history of beer? Yeah, it's a foamy topic, indeed. San Diego's Museum of Man considers the tasty topic, with special sipping events on tap, through summer 2014.
TIME ON TAP: Whenever one sees an old-timey print of a mustache-rocking, bow tie-sporting man behind a row of taps, one likely pauses to consider that beer has been a pretty popular libation for a good long time. But beer's beginnings occurred centuries (and centuries and a centuries) before the first pub-set, old-timey prints were produced, a fact that's seen in the unearthed treasures and artifacts of cultures around the globe. San Diego's Museum of Man is considering the epic timeline of suds and all the various incarnations of fermented foamy goodness that have showed up around the planet from the dawn of time (or maybe even the night before the dawn of time, since beer isn't oft thought of as a morning beverage).
SO... you'll see the "solid gold cup of an Inca king" and other tumblers and tap-related suchness from the annals of history, from many points of the globe. Yep, beer is a common factor in many cultures. BEERology is indeed running -- or staying chilled and foamy, perhaps -- through summer of 2014 at the Balboa Park museum, but consider booking a spot at one of the beer-related events on the calendar, like Flavors in Harmony: Pairing Beer & Food and Hopfest at the Museum. Ever had a brew in a lofty institution? Call it a smartie-brain way to sip (though beer-drinking can get pretty brainy, if you're drinking among fans who know their barley and wheat and temperature and all). Get on the list to find out what events surrounding BEERology are coming down the pike. Tap. And lift your mug to knowing more about one of history's most ubiquitous libations.