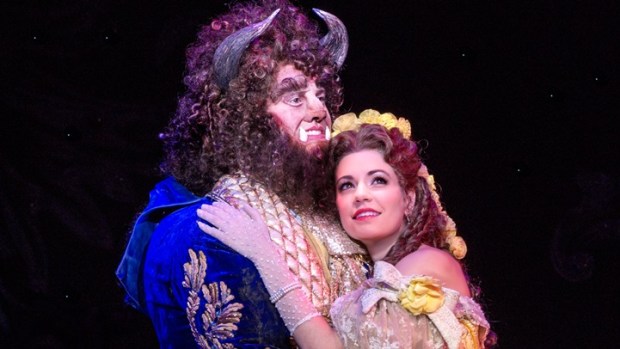 Amy Boyle
"Disney's Beauty and the Beast" sings at the Segerstrom Center for the Arts in Costa Mesa from Jan. 14 through 19.
ENTER THE FAIRY TALE: There's a reason that kids "play" a movie or film or book once it is done: They don't want to leave that world. Actually, it isn't just kids; cosplay and convention-based costuming has given rise to a whole adult world of fantastic pursuits and story-themed activities. But movies and books are, well, movies and books -- spoiler alert? -- meaning that the world of the story exists between the covers or the credits, and not before or after the tale starts or ends. The Segerstrom Center for the Arts has been changing that up, much to the delight of those looking to enter the story, and world, a little further. The Costa Mesa cultural destination now offers a few pre-show happenings, from photos set in the story to related games and to-dos. Remember the balcony, from "Evita"? You could have your photo taken on a balcony, when the musical ran at the center in the fall. Now "Disney's Beauty and the Beast" is swirling into the Segerstrom for just under a week, and, yep, you can believe there's a library to visit before the curtain goes up.
PLUS PHOTOS, TOO: Now the pre-show library won't exactly be like the one that Beast owns, but it will have kidly books and coloring sheets, so that's sweet. Two fairy-tale-ish backdrops'll be up for pre-show photos, and a puppet-making workshop'll be on the grounds, too. Plus? Sweets will be for sale, treats themed to the story. It's a charming way to enter the world of Beauty and Beast before you even take your seat. Will you twirl into the center in a big yellow ball gown? Well, that's taking the fantasy element to the limit, but why not? If the story extends before the show, why shouldn't you go Belle and ball-gown-up your night? "Disney's Beauty and the Beast" dances at the Segerstrom from Jan. 14 through 19.