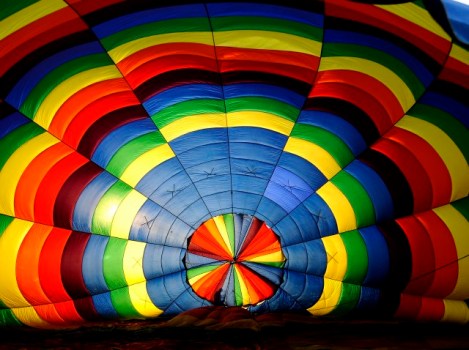 Getty Images
The Temecula Valley Balloon & Wine Festival sails on Friday, May 30 through Sunday, June 1.
GONDOLAS AND GRAPES: When the Temecula Valley Balloon & Wine Festival first took off in 1983, founders couldn't have seen how truly big it would become. It's one of the state's premiere balloon gatherings, the wine element is still of primo importance, food has always been an essential arm, and the music? Yep, some people come just to hear the bands. It's one of those four-quadrant extravaganzas that's strong in every element, without any one area lacking oomph. It's true that the hot air balloons get a lot of the visual love, because, well, balloons, but want to swing by Lake Skinner to catch Warrant, Gin Blossoms, 3 Doors Down, Justin Moore, or one of several more acts? Cool. Want to drink wine? There are choices, and nearby hotel stay-over packages, too. Or want to watch the early morning take-off of colorfully topped gondolas? If that's your thing, and it is a lot of people's things. So regardless of which quadrant happens to be your favorite, make for the Temecula-close lake from Friday, May 30 through Sunday, June 1.
AND FIND YOUR SCHEDULE HIGHLIGHTS: The wine & beer pairings are mondo and major, both, but you have to choose a seating. There are a few to pick from, on Saturday and Sunday, and each highlights different wineries and chefs. (Seating 2 features the eats of Rustico matched with Robert Renzoni Winery, but there are several more to go beyond that tasty twosome.) There are sunrise balloon launches and evening balloon glows, and if you want to catch a ride in a gondola, you can, but you have to book first. (Seriously, don't delay on this.) And as for the wine? There are a few ways to go, to taste, but a reserved tasting is $25 and you get to hang onto your specialty glass. Surely there are some fans out there who have a glass from every festival from the last three decades, yes? It's popular, it's well-attended, and its four main parts keep up the crowd-pleasing mojo, year after year.