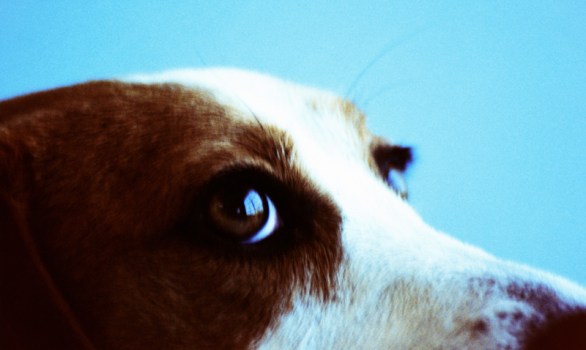 Getty Images
Beaglefest romps in Huntington Beach on Saturday, May 5.
THANK SNOOPY: We're not trying to stir the pot here -- or the bowl of kibble -- but we're doing to say that there are probably few fictional dogs in modern times that can top the fame of a certain pup created by Charles Schulz. Really, all we need to do is see the line that form's Snoopy's nose and muzzle and we know it is him; such is the power of the Snoopster. (Likewise? Charlie Brown's head? Same thing.) So when we think of the beagle we think of a happy, slightly mischievous pooch. We think of a dog that's devastatingly clever and close to its human. Perhaps the people readying for Beaglefest can set us straight on these points, though we hope they're inclined to confirm what we suspect: Beagles are fun and funny dogs. Have a fun and funny dog yourself? Then make for the Huntington Beach get-together on Saturday, May 5.
"BOBBING FOR HOT DOGS": When we read that on the Beaglefest schedule we kind of didn't have to go any further; every dog would probably queue up for this activity. There's also free-style Beagle romping and other dogly haps. You can bring your own lunch, too, or buy stuff there and see money go toward the Beagle Freedom Project.