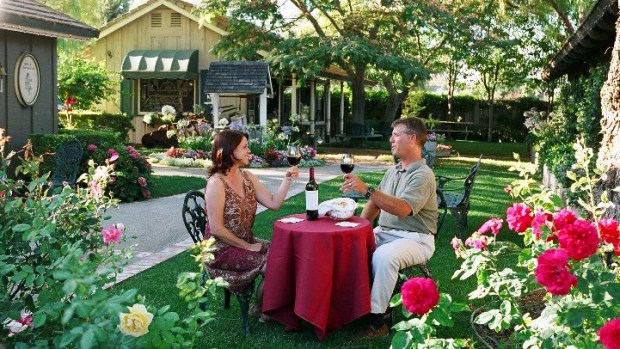 Santa Ynez Inn
Tour gardens around Santa Ynez Valley on Saturday, May 14.
FLOWER STROLL: If you've ever gone wine tasting in Los Olivos or Solvang or at any of the Santa Ynez Valley vineyards, you've likely passed several homes. And you've likely had the thought that many visitors do; that the people who live in those homes have made a wise choice in where they live. The second thought we always have is that it would be fun to get a peek at the yard. No, we're not expecting massive grape vines to be growing. But yards in wine country tend to "bring it," as they should, surrounded by all that lovely countryside. Now, there is a chance to see those yards and go Beyond the Garden Gate, on Saturday, May 14.
PETAL KNOWS: The annual Valley Garden Tour will let lookie-loos not only peep over walls but stroll through the plants and petals of a number of Santa Ynez homes. And, at the end of the day? The relaxed sipping of local wines, of course. That'll be served at the Santa Ynez Valley Historical Museum. A ticket is $30.