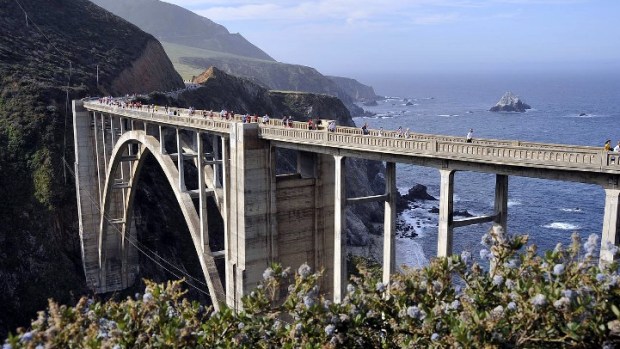 Doug Steakley
Registration for the 2013 Big Sur International Marathon opened on Sunday, July 15. The marathon runs on April 28, 2013.
ALWAYS SELLS OUT: So, hmm, yeah. You know those runs where participants are invited to stop by a booth and register minutes before the race? Pick up their bib, then, if they like? The Big Sur International Marathon is not that run. So popular is this marathon, and so sought-after are those bibs, that the Big Sur regularlly sells out three quarters of a year ahead of the actual marathon. These people signing up know how to plan ahead, boy. But they're smart, right? Because come the springtime they'll get to trot along what is, let's be honest, some of the most glorious road in the country. Oh, ha ha, did we say "country" there? We meant world. Entire world. So we are here today to remind Big Sur buffs that while the next 26.2 is scheduled for April 28, 2013, registration opened up on Sunday, July 15, and spots are predicted to fill up in under a month.
THAT FAMOUS COURSE: Amazing vistas are pretty much guaranteed for the bulk of your run. A few places you'll pass through or over? Bixby Bridge, Molera State Park, and Point Lobos. If you're not quite ready to top out at over 26 miles, but still want to enjoy that Big Sur magic, there are a number of shorter spurts to sign up for, including a 10.6- and a 9-miler.