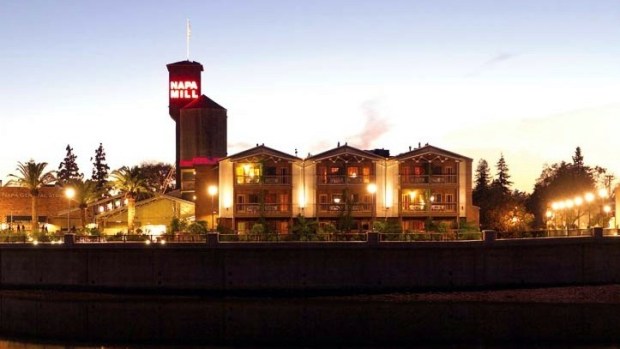 Napa River Inn
The Historic Hotels of America names the Napa River Inn as one of California's top haunted hotels.
GHOSTLY GOINGS-ON: You know how sometimes you'll visit a hotel and you'll want to know a bit more about the legends? You've heard rumors about the place and you know it has been around for a good long while. But the hotel doesn't talk about the tales. Modern-day amenities are emphasized, which are all well and good, but rumored ghost on the property is left out in the cold. It's a bit unsatisfying, frankly, to come across a hotel that doesn't embrace its legends, but that certainly is not how Historic Hotels of America does business. They know the legends. They know their hotels' pasts. After all, "historic" is in the the group's very name. And they've kindly rounded up a few spooktastic hotels just in time for Halloween. On the list? Two in the Golden State.
NAPA AND LONG BEACH: The properties are Napa River Inn and the Queen Mary. A certain Captain Hatt is the rumored spirit of the wine country property, while Queen Mary is known for loads of nocturnal, ethereal visitors. The first class swimming pool is said to be the source of much spectral activity; we've even heard ghost hunters say there's some sort of vortex or portal near the pool. Could it be true? You'll just have to get to the ocean-close ocean liner and check it out for yourself. Either way, you'll arrive knowing a hotel legend or two. We find that's the best way to approach any building that's been around for more than half a century.