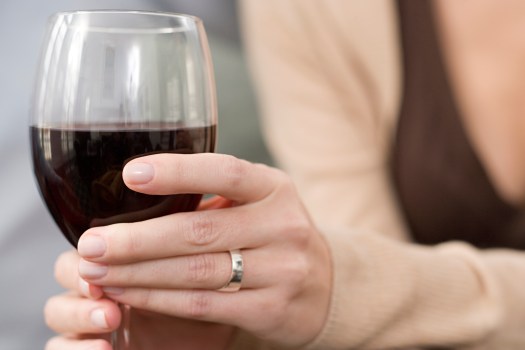 Getty Images/Image Source
Toodle through Calistoga and get to know the local wineries in wintertime.
MELLOW TIMES: There are words that wine critics often go to when describing a bottle of wine. "Nose" is up there, as are "bouquet," "legs," and "perky" (okay, maybe we don't see that last one as often, but we totally want to). But surely the word "mellow" is somewhere in the top ten of oft-used terms. It's not a word you hear applied much to white, but the reds? They practically own the concept. Mellow flavor, mellow mouth-feel, mellow after-note. There is another part of the wine world that can lay claim to "mellow," however: wintertime. It's a mellow season for many a vineyard, as it follows the harried-hurried nature of harvest time and the bustle-hustle of the holidays. Winter slows down, at least a bit, the crowds are less crowded, and oenophiles can flock to their favorite wineries like so many birds toward something desirable the birds would like to alight upon.
WINTER IN THE WINERIES: We appreciate that Calistoga's area wineries love and honor winter's mellow nature. Not simply in spirit, but the wineries offer a yearly passport in the heart of the coldest time of year. It is indeed called Winter in the Wineries, some 15 wineries participate, and it is on now through Sunday, Feb. 10. Pay $50 and get one taste at each winery. Best of all? You don't have to get all 15 under your proverbial belt in a day or even a weekend; you could spread it out over 15 days, even. Again, that's just a taste per winery, but still, we like the loosey-goosey time rules on this one. Plus, winter. Shouldn't more wineries celebrate its mellowness? Vineyards of the world, embrace the cold.