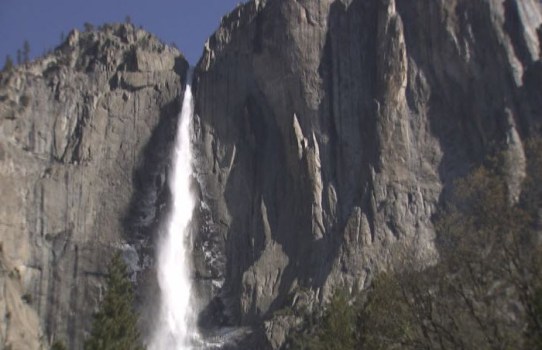 NBC Bay Area
Is this the summer you camp in Yosemite? Campgrounds are opening for the season, but best know the ins, outs, and reservation must-dos before heading into the park.
CAMPING, AHOY: There are a couple of phases to the year for the person who loves to sleep under the stars, or at least star-adjacent, in a tent or cabin, at Yosemite National Park. There's the day when reservations open up at a favorite camp, a day that often arrives in the cooler months, meaning that the dreaming of summer getaways can start. Then there's the moment that campgrounds actually throw the doors wide, or, um, fire pits and picnic tables, around the start of spring. Of the 13 Yosemite campgrounds, "four are open year-round," says an introduction video, but the majority of camp sites, located in the park's higher elevations, are not. Some of those have been enjoying their seasonal debuts in recent days; Lower Pines Campground made its yearly hello on March 26, while North Pines'll do the opening thing on Wednesday, April 2. And all of Upper Pines opened on March 19. And, yep, camping is indeed supposed to be a relaxing pursuit, but things bustle in the valley proper, where sleep sites are concerned (aka reservations are made way ahead of time, so don't pull into the park on a Saturday in June hoping to bed down at one of the busiest spots).
DETERMINED... that this be the year you finally do it? Best consider those meadow-close spots outside of the valley first, if so, but wherever you want to head, this introductory video'll be a help for the first time Yosemite sleeping-bagger. Take it away, ranger...