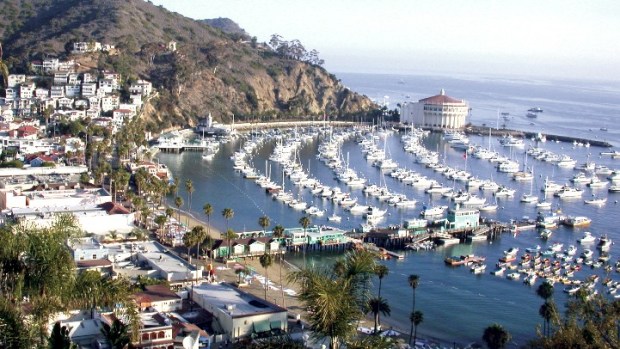 Catalina Island Chamber of Commerce
The Catalina Art Fair & Exhibition is happening over the April 22-24, 2011 weekend.
ART FAIR: Come springtime, local art festivals seem to pop up like so many poppies. And while it is always a pleasure to finally don something of a sundress-y nature (although, really, this is SoCal, so we may have been wearing sundresses all winter) and stroll, we like it even more when that sundressing/strolling happens on an island. Oh, and look. There happens to be an island at hand, called Catalina, and a local arts organization is throwing a three-day fest called the Catalina Art Fair & Exhibition, or CAFE for short. The dates are Friday, April 22 through Sunday, April 24.
40 ARTISTS: Just over three dozen artists will be lining up along Crescent Avenue; there will also be other festival touches, like music and food. And those Avalon-y breezes, which we think the city should probably trademark. It's also Easter weekend, note, so a holiday getaway might be the order of the day.