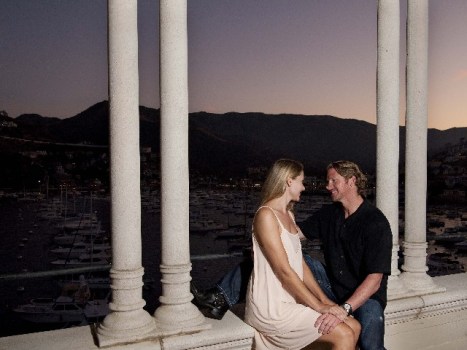 Catalina Island
The Valentine's Sweetheart Dance is at the Casino Ballroom on Saturday, Feb. 12.
ISLAND ADORATION: While the Avalon Ball, which is happening on May 14 in 2011, is certainly one of the Casino Building's biggest annual events, there are other kick-up-the-heel dances at the historic ballroom. One of the loviest, and most local, is the Valentine's Sweetheart Dance, which has a name that hearkens back to the ballroom's 1920s roots. But you don't have to go period costume for this one; just nice and modern wear will do, and maybe a honey to spin around the famous floor.
PLUS: The Pavilion Hotel has a package deal on, for mainlanders who want to go over for the night. The cost for the Dance is $50 a couple, and there's a "decadent dessert bar" to boot. You can get more info on the Pavilion's package as well. No Valentine's plans? We'd go island. Always go island.