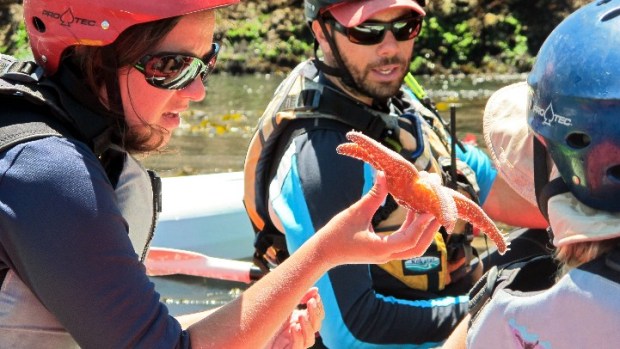 REI
The Channel Islands Adventure? Yes, please. Now.
GLORIOUS ISLANDS: Certainly someone somewhere has done a study on how travelers approach the various national parks of California (we picture them doing this study while wearing a very smart and crisp ranger uniform). Visitors to the redwoods might make a point to hike, say, while people who go Death Valley commonly pack a bicycle, say. And the Channel Islands? They are quite popular with the day-trippers who get a good sense of the glorious and gloriously wild islands. But others choose to build a longer trip around the well-preserved Pacific jewels. They want to spend a night and see corners that only people making a longer excursion get to savor. Is this you, or the you you want to be? Then best read more about the new Channel Islands Adventure from REI Adventures.
KAYAKING, CAMPING, PEACE: The four-day itinerary is quite comprehensive and hour-to-hour. On Day Two, for example, you'll take in San Miguel, the "least visited" of the islands. On Day Three you'll kayak to Santa Cruz. And Day Four is devoted to pretty Anacapa. In short, we suspect, you'll be a beginning travel expert -- or perhaps more advanced, if you throw your heart into the trip -- on all things Channel Islands by the end of your grand outing. Us? We can't imagine the serene peace of camping in a place that has changed little over the millennia, and remains removed, in all the good ways, from the hustle and bustle of life on the mainland. There are two trips still available over the summer of 2012; the non-REI Member price is $1550. Details and a very thorough itinerary can be found here, and you'll definitely want to make sure you're up for the activity level of the trip. Okay, sigh. The phrase "anchor in a calm cove" just caught our eye. Those will probably be our new happy words in the days to come.