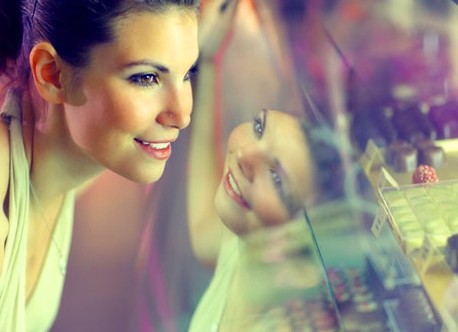 Kimpton
Kimpton Hotels celebrate Chocolate Lovers Day on Thursday, Feb. 17.
GRATIS SWEETS: The days following Feb. 14 -- and we're talking Feb. 15, 16, through maybe May 27 here -- can be sadly devoid of any sweet things. Okay, maybe not the day after Valentine's, Feb. 15. That can even be sweeter than Feb. 14, especially if that box of chocolates arrives post-dinner. But after? Eh. Very, very chocolate-less. So thank you, Kimpton Hotels, for celebrating Chocolate Lovers Day on Thursday, Feb. 17.
COCOA KISSES: How will this auspicious occasion be recognized? Complimentary chocolates during the Kimpton wine hour, which is really wine hour*s*, seeing as how the comp'd goodness will go down from 5 to 7 p.m. And non-guests are invited to "stop by" for wine and sweets. Nice. Read more, and get over Valentine's faster (not the love part, of course, but the sweets-being-gone part).