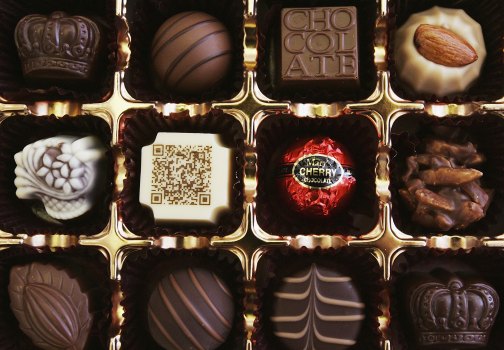 Getty Images
The Chocolate Festival sweetens up Mom's Day Weekend at the San Diego Botanic Gardens. It's on Saturday, May 12.
THE DOUBLE WOW: When we're looking at the "go out" holidays -- you know, those special celebratory days that aren't about staying in, around a table, eating and opening gifts and then napping somewhere within the close vicinity to that table an hour later -- we like to look at events and to-dos that have multiple moving parts. You know what we mean, right? If you're going out for a holiday, you kind of want it to land on the splashy side. And especially, especially for Mom. (Actually, we had like ten more "especiallys" to give there, since moms deserve them, but we think you get our point.) We like to find stuff that will appeal to our numero uno lady twice or three times over, if possible, which is why we've landed on this particular happening: The Chocolate Festival at San Diego Botanic Gardens in Encinitas.
WHY MOM'LL LIKE IT: Well, we're going out on a limb here, saying your mother will like this, but, really, she'll only like it if she likes chocolate and gardens. And there's no way no how we're going to generalize about mom likes, but we will say, anecdotally, from our own life experience, quite a few moms are sweet on both of those things. (As are most humans, let's be honest.) The best part of the Chocolate Festival is it is actually on Mother's Day Eve -- that's Saturday, May 12 -- meaning that you and your mommy can snack and stroll the grounds and still keep your Sunday, Mother's Day proper appointments. Fun? Fun. For a list of chocolatiers set to show, and other tasty goodness, check out the Botanic Gardens site.