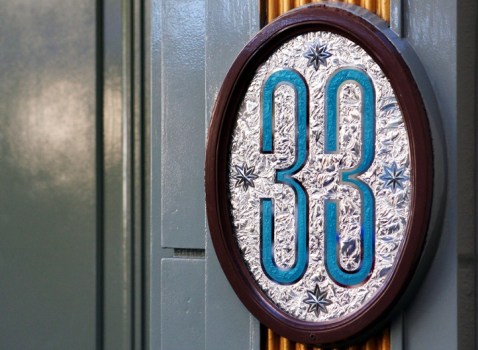 Disneyland
Disneyland announced that a few new members will be granted a Club 33 membership in honor of the restaurant's 45th birthday.
THEME PARK PRIVATE: Ginormous playlands packed with rides and attractions and ice cream stands? They're not really known for exclusive little nooks and tucked-away pockets that are closed to everyone but members. In fact, most theme parks tend to be pretty come-one-come-all, and Disneyland is really no different (one does not achieve "The Happiest Place on Earth" title without being pretty arms-open). But then? But then. But then there is a secret spot in Disneyland, which isn't so secret, but my, is it swank and exclusive and private and full of mystery for those who have never been. And it is so tantalizingly close, too; exit Pirates of the Caribbean and you're practically there. Where do we speak of, exactly? Why Club 33, of course. The members-only restaurant is turning 45 this year, and Disneyland has reopened its famous membership waitlist to accept a few new members.
WHY THIS IS A BIG DEAL: In a get-anything-you-want world, whenever you want it, Club 33 remains tantalizingly apart. Interested parties are known to wait for years before being asked to join, and the membership fees are famously tony. But then, you're inside, up the wonderfully vintage elevator, and you're drinking in the very room where Walt Disney intended that animatronic birds chat with guests. And, yep, we said drinking; Club 33 is famously the only place inside the theme park that sells alcohol. To learn more about this Willy-Wonka-esque announcement -- the gates are opening! The gates are opening! -- check out the Disneyland Resort blog.