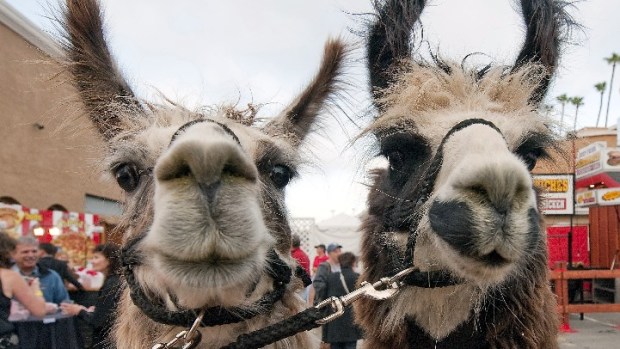 San Diego County Fair
The San Diego County Fair opens on Friday, June 10.
FAIR TIME: It's true, and we've said before, and we'll say it again, and we'll probably say it when no one's listening, but here it is: California is kind of one big county-fair-makin' place, all the year long. Yep, we even have fairs in wintertime (thanks, Indio and the Date Fest). But come summer, the biggies start to debut, and by "biggies" we mean those fairs that last for a month, or nearly. The San Diego County Fair is on from Friday, June 10 through Monday, July 4 in 2011, which translates to just about a twelfth of an entire year. Yeah, that's a biggie.
DEL MAR DOINGS: The Del Mar Fairgrounds celebration will have all of the usual candy-covered, pig-squeal-y tropes, including rides and concerts and fried deliciousness on handy wooden sticks. The 2011 theme is "Race to the Fair," and there will be a new "Cruisin' California" exhibit. Some characters from "Cars 2" will also be vroom-vroom-ing about. And are there llamas? And are there potato sack races? C'mon. This is a county fair. Potato sack races *and* llamas? It's summer, or nearly. Yay that.