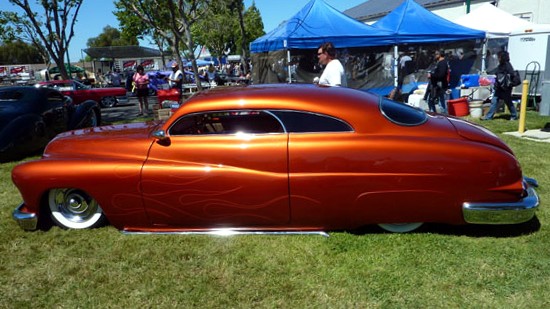 Crusin' Nationals
The Cruisin' Nationals pull into Santa Maria from May 27-29, 2011.
FINS AND MORE: We've been marveling about the number of quality auto shows going on up and down the coast over the last few weeks. Some specialize in hot rods while others include hundred-year-old gems, but most sprawl over the better parts of streets and parks (if you visited the auto-taculars in La Jolla, Seal Beach, or Santa Barbara in recent days, you know this to be true). And what's that honking its horn up in Santa Maria? Why its the Cruisin' Nationals, which pull into the Santa Barbara County burg over Memorial Day Weekend 2011. (Note the show is Friday through Sunday but not Monday.)
THE FOCUS: The spotlight'll shine on American cars built prior to 1961, so bet on some girthy machines. We're talking those stretched-out, fin-pretty, fit-the-whole-family-plus-cousins cars. Most have wicked paint jobs, too. See who is showing, check out the mean machines from past years, and get dreaming about Santa Maria barbecue. Cars and barbecue? I wonder if anyone has ever thought of that pairing before. A one-day pass to the Nationals is $12.