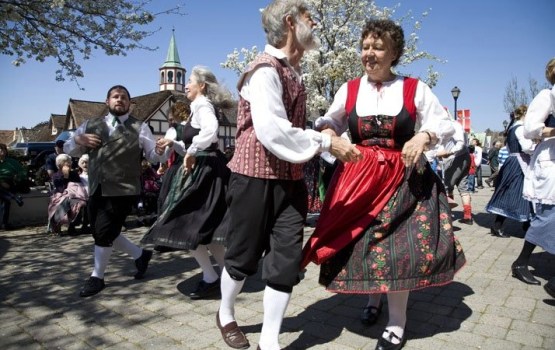 Solvang
Solvang's Danish Days dance into their 76th year from Saturday, Sept. 14 through Sunday, Sept. 16.
76TH CELEBRATION: While many towns celebrate their roots with a parade and perhaps a community-wide pancake breakfast, few towns boast the year-round thematic setting of Solvang. So when Danish Days, the village's annual party, rolls around, the organizers don't need to do much in the way of making the party's setting look appropriate to the theme. There are the windmills, and the Little Mermaid statue, and the dozens of buildings that look as if they've been extracted from Copenhagen and planted in California's Santa Ynez wine country. And the weekend-long party is about to roll around again, from Friday, September 14 through Sunday, September 16, when Danish Days dons the proverbial wooden clogs for its 76th outing.
TRADITIONAL HAPPENINGS: There are tried-and-true touchstones that Danish Days participants enjoy each year. The parade will be back, of course, featuring dancers and the Carlsberg Beer Wagon. There's also an aebleskiver eating contest; just typing the words makes our fingers feel sticky with jam. A living history demo, a theaterfest, and various kid activities round out the weekend. But take heart; if you can't make it to one of California's most picturesque towns for the mid-September party, you can find the spirit of Danish Days pretty much every day of the year 'round the windmill-y burg. Do they cook aebleskiver every day in Solvang? They do. It's a thought that comforts and tempts.