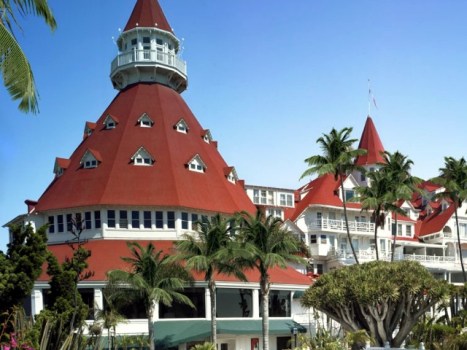 Hotel del Coronado
The Hotel del has a "Del of a Deal" on from April 15 through June 30, 2011.
TAX TIME: April 15 may be highlighted and underlined and exclamation-marked on your calendar for all the usual reasons, but here's another: Hotel del Coronado is taking care of guests' room taxes starting on that day, and for several days following. It's part of its springtime Del of a Deal package (cute name, and if we had "Del" in our moniker we'd be deploying it in similar circumstances, too), which has a definite tax-time-y bent.
THE DEAL: No room tax on your Del stay, if your stay happens between Friday, April 15 and Thursday, June 30. Plus, the resort fee will also be included, and parking, too. Nothing to sniff at. So. Rates kick off at $279 (you won't see the ocean at that price, so if you need your ocean, best talk to a reservationist); note that tax and fee and parking are included. Righteous.