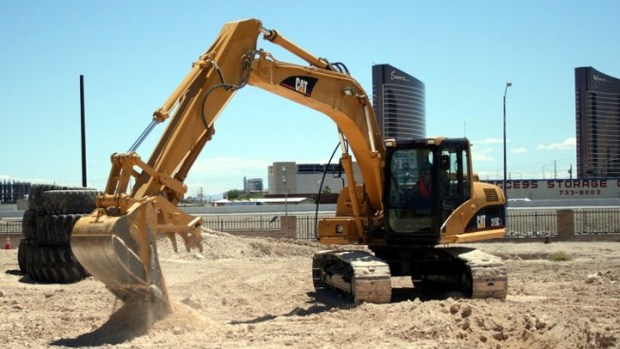 Dig This
Dig This, the "heavy equipment playground" in Las Vegas, is offering a new array of packages.
BULLDOZER PLAYGROUND: Certain occupational tools will forever hold allure for a large segment of the population. The baseball bat? Yep, professional players count on it in their day-to-day job, but laypeople are attracted to it, too. A whistle? Lots of jobs require a whistle, but those of us who don't need it in our cubicles often wish the device played a noisy role in our daily lives. How about the bulldozer? Yep, it is much, much larger than a baseball bat or whistle, but just as essential to the task of getting particular jobs done. The massive machines that do our big digs hold a lot of allure for the non-bulldozer-operating Janes and Joes of the world, but those Janes and Joes rarely get a chance to drive them. Except at Dig This, in Las Vegas, which just kicked off a new round of packages on April 1.
LIKE...The 90-Minute Big Dig. This puts you at the controls of a bulldozer or excavator. Training comes first, of course, as will "warm-up exercises and activities." The cost is $249. There's a longer session that involves both a bulldozer and excavator for $449. The Strip-close attraction opened in late spring of last year. If just calling it "Dig This" isn't quite catchy for you, its also billed as "the Heavy Equipment Playground." Who says that, with proper training and supervision, you can't have a chance to try out someone else's occupation for an hour or two? Now, someone please loan us a whistle.