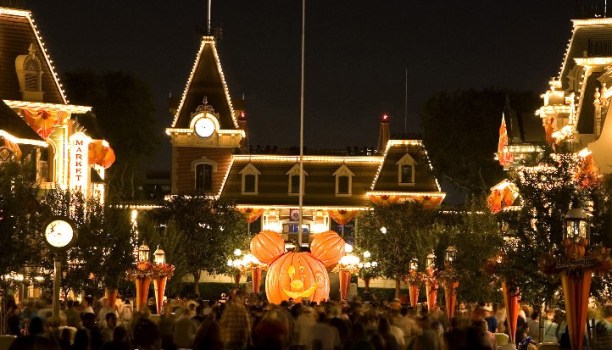 Disneyland
Want to do a Mickey Mouse pumpkin this year? Disneyland has tips.
PUMPKINS GALORE: If you've been to Disneyland at either Halloween or the holidays, you know it is decorated. Beyond decorated. It's a glittery, go-all-out wonderland of swag and bunting and frippery and sparkle. There are people, of course, whose job it is to look after all the decorations year-round (yep, we're a little jealous of those people, but they do such excellent work we never stay envious for too long). And they want to share a few Halloween tips with you. Nice. So we're taking them. No, our own living room probably won't look like Sleeping Beauty's Castle at the end of the day, but a pinch of Magic Kingdom-style whizbang around the homestead would be pretty sweet.
Here's how to lend some Mickey to your fall gourds.