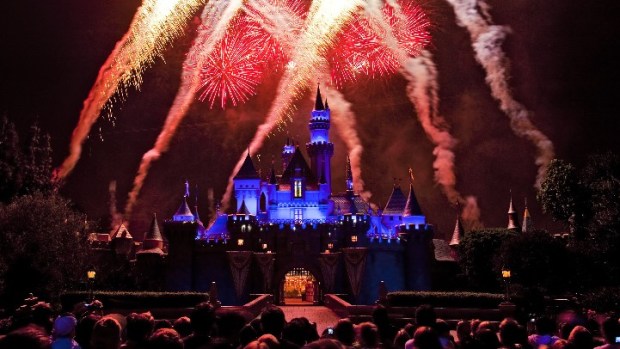 Disneyland
Disneyland celebrates the Fourth of July from Friday, July 1 through Monday, July 4.
FIREWORKS PLUS: No doubt about it, that special sparkly sky show that comes around for Fourth of July is one of the hallmarks of the holiday. So what then of a place that has a famous fireworks extravaganza all year long? Yes, we are indeed talking about Disneyland. And yes, as you might expect, the theme park continues its fireworks program during the Fourth of July. And yes, there are other red, white, and blue to-dos that lend some brassy spirit to Independence Day in the park.
THOSE HAPPENINGS: Disneyland will be celebrating the Fourth from Friday, July 1 through Monday, July 4. There will be "special nighttime spectaculars celebrating America," says the park, in addition to "Disney Celebrates America! A Fourth of July Concert in the Sky." The soundtrack will feature patriotic tunes rather than the classic park melodies. And there are a few holiday treats planned for World of Color at Disney's California Adventure. As with any Disneyland visit, holiday weekend or not, get the full rundown of the schedule of what's going on when.