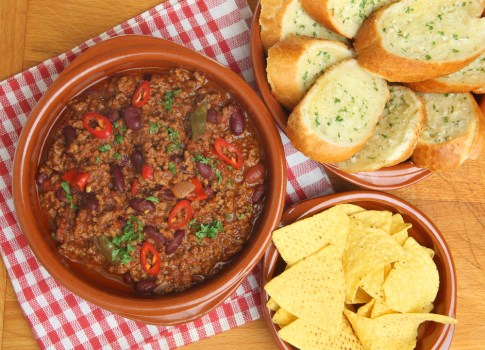 Shutterstock
What tasty treats will you discover during Eating Ojai? Find out on Saturday, February 11.
GOURMET CITY: Eating Ojai? Actually eating it? Would take some time. And we're not sure how digestible its landmark post office tower would be (and really, we want that to stay around forever, so we wouldn't even dream of biting into it). But eating your way through the charmer of a hill-set city? Easy-peasy. Beyond easy-peasy, actually, when you're on a Ventura Food Tour. The name is a giveaway that most of the company's tours happen down around Ventura way, but sometimes they take a field trip up to the vowel-iest, food-nice-iest town in the area (really, do you love Ojai for all of its vowels? The name is poetry.) The next tour is just ahead on Saturday, Feb. 11, meaning you can treat your foodie sweetheart to an early Valentine's spent tasting.
ON THE TOUR: There will be six stops. You will enjoy things like Mexican food and java and baked goods at those stops. Sold and sold and sold. There is convivial hobnobbing and such, too, as with any food tour. Cost is $59 per person but the cost drops if you purchase two tickets. Deal! Oh yeah. Get all the details on where you'll go and what you need to know before the noshing starts.