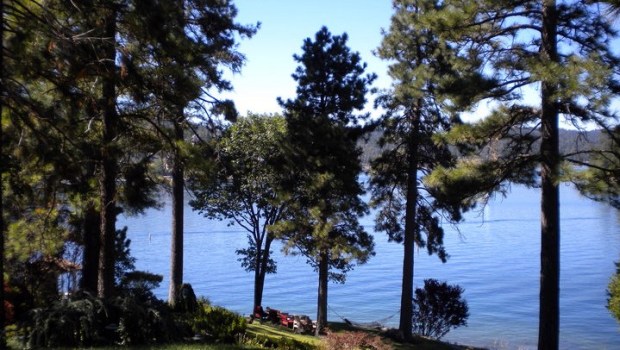 Lake Arrowhead Communities Chamber of Commerce
Take a tour of eclectic Lake Arrowhead homes on Saturday, Sept. 17.
LAKESIDE LOVELY: If you've ever taken that sweet and oh-so-informative boat tour of Lake Arrowhead, you know what we mean when we say those houses. Oh, those houses. The lake is certainly interesting, and its history, and the trees that dot the shore. All worth learning about. But it is hard to not feel a bit of good-natured house-want when you see those pretty cabins, some with boat landings, dotting the banks. Now lookie-loos will get a chance to peek inside five Arrowhead abodes on Saturday, Sept. 17. That's the date of the 37th annual Lake Arrowhead home tour. And this year's theme? Eclectic Arrowhead. (We like it, but we tend to think of the community as pretty eclectic in general. Total compliment.)
ON THE ROSTER: You'll get to peep around a quintet of casas. Our favorite factoid? You'll need to get to one via boat shuttle. Yes! Boat shuttle, here we come. Pre-excited. There will be some homes not on the lake, giving visitors a pretty well-rounded view of the town (you'll venture into national forest and country club territory, so we're thinking the lake homes may have some stiff competition). A ticket is thirty bucks. And will have a bit of fall coolness have arrived on the mountain? Perhaps. High looks to be in the upper 70s for that day, but the low? The low 50s. That says Southern California-style fall to us.