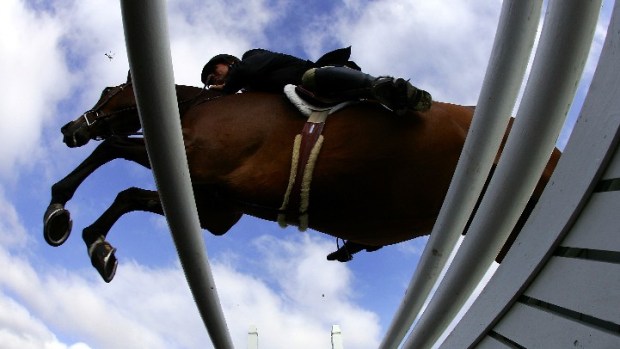 The Del Mar National Horse Show opens on Thursday, April 21.
HISTORIC HORSERY: When the backers call the Del Mar National Horse Show "one of the oldest and most prestigious equestrian competitions in the Western United States" they're certainly not boasting. The venerable event has been jumping and prancing since 1946. It has grown over the years -- the site says the show was once folded into the San Diego County Fair -- and all that growth has led to a three-week run. And within those three weeks? Three distinct categories of show and competition, including Western Week, Dressage Week, and Hunter/Jumper Week.
WEEK #1: Western Week opens on Thursday, April 21 and clip-clops through Sunday, April 24. The weekend also includes the Night of the Horse, which is not part of the Western Week activities. The Night of the Horse is non-competitive, and will feature performers like Tommie Turvey and his Amazing Horses. The tradition of La Charreria will also be on full display, courtesy of rider Tomas Garcilazo. Grandstand tickets for Night of the Horse are $18 each; get info on all ticket prices for all events (note that admission is free on weekdays before 4 p.m.).