worth the drive
Elvis Fest: Thank You, Thank You Very Much
Dig out those huge sunglasses and make for Costa Mesa, Presley people.
Wednesday, Jul 30, 2014 • Updated 9:39 AM PDT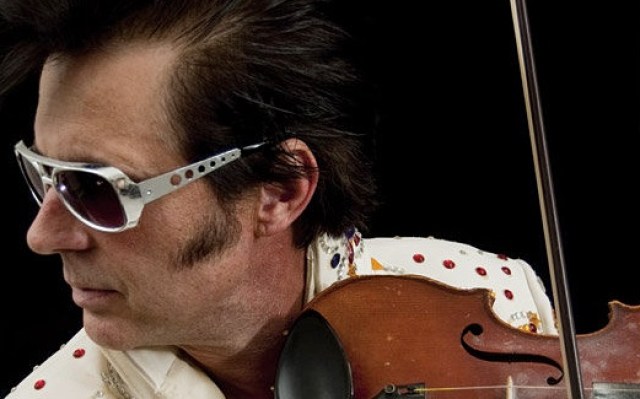 The Wonder of Elvis
The OC Marketplace remembers "The Wonder of Elvis" with a full day of Elvis songs, activities, and lookalikes. The hips get swaying on Sunday, Aug. 24.
SOUTHERN CALIFORNIA, ALL SHOOK UP: It won't come as a surprise to anyone to learn that Graceland is not in Los Angeles. Nor are the famous Tennessee haunts of one Mr. Elvis Presley, nor the neighborhood restaurants and places he frequented while his star was rising. But does the Golden State possess a few very highly Presley-esque destinations and events? For sure. And the fans? They flock there, happily. "There" is typically Palm Springs, which is home to the Elvis Honeymoon Hideaway (yep, the very spot the King and Priscilla retreated to following their 1967 Las Vegas nuptials). Our regional music destinations -- think the Grammy Museum in downtown Los Angeles -- very often pay tribute to the icon's legacy via exhibits and special happenings. And what of the OC Marketplace? That is a special place, indeed, for Elvis aficionados come August. The Costa Mesa venue hosts a full-on day full of Elvis tribute artists and Elvis music and hula dancers and tributes and specially themed activities that fit with the Presley legacy as snugly as a microphone fits inside a hand. Tempted to don your spangly jumpsuit and make for The Wonder of Elvis? Then clear your calendar on...
SUNDAY, AUG. 24: That's the big day. Arrive at 10 a.m. for treats like "Elvis Sings the Beatles" and Gary Anderson performing "Songs from the Aloha Concert" and a hula hoop contest and a "King-Size Bubble Gum Blowing Contest." Is there a charity fundraiser on at Bob's Old-Fashioned Ice Cream, for the Orangewood Children's Home? You bet. A car show, karaoke, and a Priscilla hair and Elvis hair competition are afoot. In fact, the full six hours will be as crammed as a jukebox brimming with 45s, so best plan on spending the day Elvising it up in Orange County. That's an actual real dictionary term, right? Elvising something up? We should us it more, when the words "cool" and "legend" just don't go the distance.
Copyright NBC Owned Television Stations