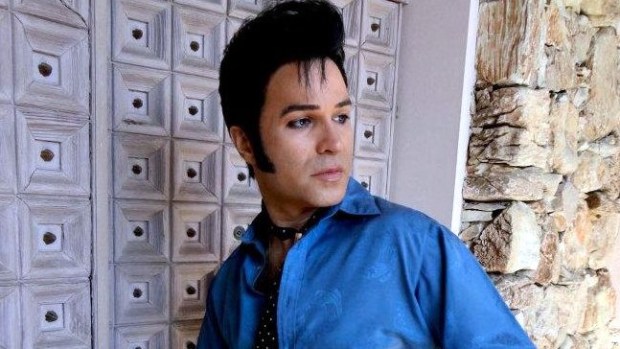 Ted Torres
Ted Torres will perform at the annual Elvis Honeymoon Weekend on Saturday, May 5.
THE POWER OF PLACE: If you took any singer who was pretty much at the top of his or her game, oh, three or four decades ago, could you name a number of buildings and locations associated with that singer? Maybe Jim Morrison and the Doors and some of their more talked-about gigs will summon a particular venue or two. Maybe you think of Central Park when Simon & Garfunkel come to mind. But there are few performers with the eternal pull of the King, and there are few locations that draw the fans like Elvis Presley's Honeymoon Hideaway. The mid-century house is such a consistently popular draw for Palm Springs that a full-on, weekend-long, music-laden party is built around the casa, and plenty of tours to boot. And this year's shindig? It's happening on Saturday, May 5 and Sunday, May 6.
THE MUSIC: Ted Torres, pictured above, is set to perform on May 5, as is John Mueller as Buddy Holly. The music action and special guests and tribute artists contest is set for a downtown P.S. theater, but the tours'll go down at the beautiful house itself on Sunday, May 6. It goes without saying, we think, that a lot of fans stay for both the music- and guest-packed Saturday and the house-looking Sunday. Keen to go? You'll want to get your info and your tour tickets well ahead of the weekend. Thank you. Thank you very much.