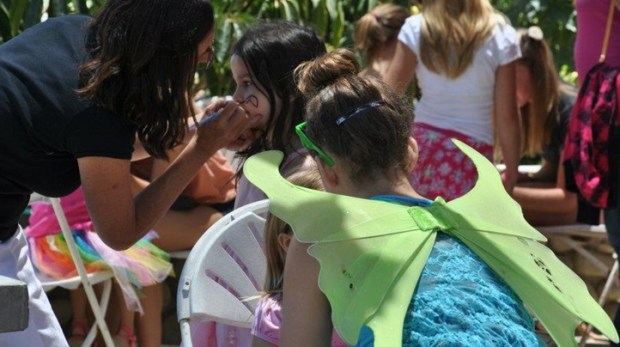 San Diego Botanic Garden
The San Diego Botanic Garden hosts a Fairy Festival on Saturday, June 21.
IF YOU WERE A LITTLE FAIRY... complete with silver-green wings and a glittery star crown, where would you choose to spend the very first day of summer? Would you do it catching up your DVR'd shows? Would you do laundry? Would you finally scrub out your cake pans and see why the coffeemaker keeps making that funny noise? Of course not. You'd put off workaday tasks for a few hours, the better to celebrate the longest day of the year (we're talking about fairies based in the Northern Hemisphere, natch). And where do fairies mark a sunshine-filled day of rays and light and clouds and fresh air? A grand garden, which one must refer to as Fairy HQ. There happens to be a rather grand garden in the general vicinity, in Encinitas, and that very plot is summon young fairies on Saturday, June 21 for some frolicsome happenings. It's the annual Fairy Festival at the San Diego Botanic Garden and admission is included with your garden get-in fee (though there is "a small fee for crafts").
WHAT TO EXPECT: It's definitely a soiree for the younger set -- no costumes on the grown-ups, please -- and will include plenty of delightful diversions for wee winged creatures. Like? Leaving "messages in the wishing bush" for one, or making a fairy house, or taking a photo with a Fairy Princess. If you've been wanting your tot to de-screen a bit more, a day out under the trees is a good answer, and having it be fairy-themed? Even better. Adults can enjoy the longest day of the year, and the sheer sweetness of glitter face-painting and shopping in a Fairyland market. Cute stuff, San Diego Botanic Garden. We do indeed believe in fairies.