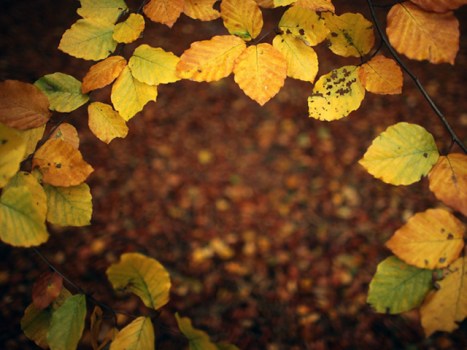 Getty Images
Where will you find colorful California leaves this year?
THE GOLDEN GOLDEN STATE: While certain places own certain times of the year in one's mind -- Florida might be spring break, while the mountains of Colorado own January -- California and autumn are rarely paired. New England and fall? Old friends. But the Golden State rarely receives the props it should for its buttery yellow aspens and its magnificent mellow cottonwoods and their clicking leaves. (You've heard the sound two cottonwood leaves make in the wind, right? Clickity click click.) Thank goodness there are Californians out there keeping an eye on the foliage scene, both on the official level, around the state and national parks, and also as fans of fall as well. Nope, you won't find a blazing maroon-hued tree down near the beach, but if you head into the mountains, the Sierra, the lakes or the foothills of our state, chances are good you'll have some fine fall photo opportunities.
KEEPING AN EYE: One blog we're especially sweet on is California Fall Color, which has a great tagline -- "Dude, autumn happens here, too" -- and offers some helpful tips on where to find the bright leaves. John Poimiroo is the leaf peeper in charge, and he does a fine job of covering lots of part of the state (in 2011 he reported back on Shasta, Yosemite, and the Eastern Sierra). Mr. Poimiroo is just beginning to post on the season ahead, which is a few weeks out from truly showing is hues. Where will you take in your leaves? Big Bear, Julian, Bishop, Gold Country...