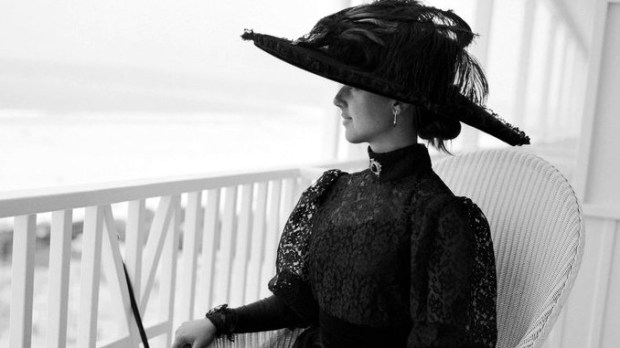 Hotel del Coronado
Kate Morgan stares out from the Hotel del Coronado; will you see her at the hotel during its annual Halloween party on Saturday, Oct. 27?
HOTEL HAUNTS: There are some famous said-to-be-haunted buildings around California -- we're looking at you, Winchester Mystery House -- but hotels are almost in a class by themselves. Figure that while we can sometimes visit buildings that are said to boast otherworldly visits, rarely can we spend the night. Except in an inn, of course, which makes the legendary hotel ghosts of California something special (and something many a book is written about). And one of the most famous of the famous? Kate Morgan, who checked into the Hotel del Coronado and never, ever left. Guests sometimes stay at the San Diego landmark just to catch a glimpse of the young woman, while others circle Halloween on their calendars. For while the creepiest season doesn't guarantee a ghostly sighting at the hotel, there are revelries where the ghost is at the forefront of many minds.
LIKE.. The Hallo-wine & Spirits Party. The annual shindig, which happens the Saturday before Halloween, isn't about summoning Kate to the party specifically, but rather celebrating the elegant scares of one of the world's most well-known haunted hotel. The date for this year's gathering is Saturday, Oct. 27, there are stay-over packages, and grown-up trick-or-treating. Oh hello; we already love that last part. The Room with a Boo package starts at $199 and includes a book about Kate Morgan (but not entry to the party, which is ticketed separately). To find out all the October doings at the Hotel del, float this way.