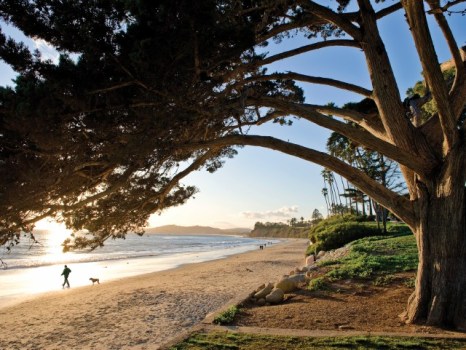 J. Sinclair
Find tips on Father's Day 2011 to-dos around Santa Barbara.
HOLIDAY HAPS: There are a lot of go-outs for fathers and their families around the Santa Barbara area on Sunday, June 19 (which just happens to be Father's Day, if you're not calendar-adjacent at the moment). The Santa Barbara visitors bureau has rounded up several day-filling, spirit-lifting ideas, but the words "paddle surfing" caught our particular eye. Make that "stand-up paddle surfing." If you're father isn't the staid type, and longs to break free of the office or cubicle, get tips on local outfitters.
FUTURE FUN: The bureau also recommends booking dad a spot at the Alisal Ranch BBQ Bootcamp in the fall; the one a couple of months back filled up right quick, which is really no surprise, given the Alisal's soft-hill, horse-nice location (and the fact that "BBQ" anything tends to attract the eye, much in the way the words "paddle surfing" do.