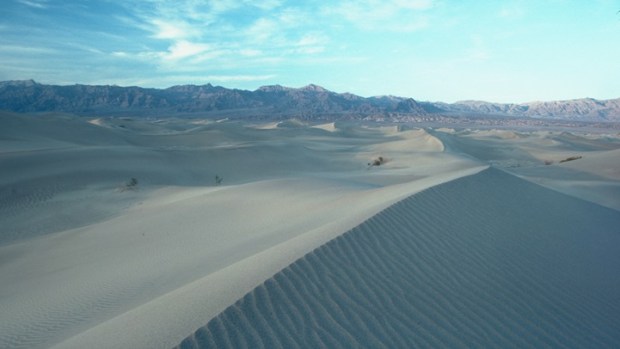 National Park Service
The first fee-free day for the National Park Service commemorates Martin Luther King, Jr. Day. The 2014 date? Monday, Jan. 20.
SUMMERTIME SPOTLIGHT: The national parks get a lot of attention come the school's-out months of June through August because, well, in large part, school's out. So families load up vans and wagons and make for the woods and the beaches, the better to show the kids craters and canyons and giant trees and epic deserts. But wintertime is a lovely time in the parks, and not simply because there aren't traffic lines snaking into park entrances. The air is different, the light, too, and sweaters are usually in order, over shorts and tanks. It's a different way to meet nature, and on the heels of the hectic holiday? Call it a slice of blissed-out calm. It's even lovelier when the parks that do charge entry waive those fees, and for wonderful reasons, too: To honor Martin Luther King, Jr. or to pay tribute to National Park Week. The first fee-free day of 2014 is indeed on Martin Luther King, Jr. Day, which falls on Monday, Jan. 20.
"ONLY 133": The number of fee-charging destinations in the service is actually fairly insubstantial, given that there are just over 400 parks and monuments and sites in all. "Only 133" is the usual number, so you'll want to consider heading for one of those. Yosemite is one, in California, and Death Valley, too; Lassen Volcanic and Joshua Tree are on the list as well. You can eye all and begin to plan, but even if you do make for a desert getaway, truly, pack a jacket. Sunshine doesn't always equate a toastier temperature, but, again, a brisk day in the wild makes for a whole new type of park experience, if you've only ever been used to summertime warmth and busyness.