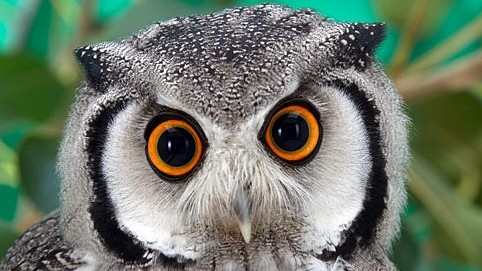 San Diego Zoo
The Festival of Flight alights at the San Diego Zoo through Sunday, Nov. 13.
TINY TO TREMENDOUS: When a bird buff thinks of the San Diego Zoo's annual Festival of Flight, their mind likely alights on the biggest representatives of the avian world. We're talking about the birds with the biggest wing span and the largest beak and the feathery creatures who stand taller than a man. But we feel like starting this post with something wee eensy bitty, in the form of the bee hummingbird. The San Diego Zoo just tweeted -- hi, there's a joke to be made there, but we'll go ahead and skip since it'll be a bit on the beak -- that the bee hummingbird weighs less than a penny. Wrap your mind around that. Less than a penny. Mind-bogglery at its finest. If you're into facts like that, and adore birds of all sorts, be they large or small, make for the zoo's Festival of Flight, which is on through Sunday, Nov. 13.
ON THE ROSTER: There are several family-nice activities in the air over the weekend, but the Macaw Flyover remains a dramatic favorite. The Avian Wonders & Presentations will introduce a whole myriad of nest-builders to feather fans (we're crossing our fingers, or, er, talons, for some owl action). Whatever you get to see, plan on being impressed. And at looking at Polly, back home in her big cage, with whole new eyes. Yes, she may want a cracker, but there's a whole lot more going down in her world, too.
Here's a peek back at last year's party: