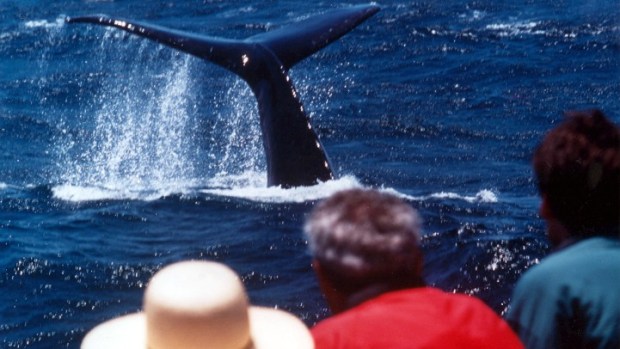 Condor Express
Condor Express of Santa Barbara spied a Blue Whale on Sunday, April 17.
BLOW HOLES AHEAD: Wintertime water trips 'round these parts practically belong to the Gray Whales, but of course many other magnificent mammals swim close to our shores during their annual migrations. When the temps begin to warm up, and spring arrives, the Blue Whales make their yearly debut. And, as if they have calendar apps, they're right on schedule for 2011: Condor Express reported its first Blue sighting of the season on Sunday, April 17.
MORE WHALE LOVE: The Blues won't be the only blow hole-laden celebs of the springtime season, of course; the visitors bureau of Santa Barbara reports that Minkes and Humpbacks also start to pop up around this time (if whales can indeed "pop up"; perhaps "briefly crest" is more accurate). Whatever the case, find your boat and head out, camera in hand.