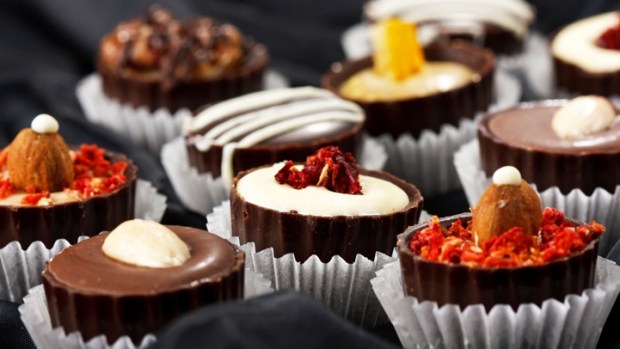 Shutterstock
San Diego Botanic Garden welcomes a host of haute chocolate makers on Saturday, May 10.
THE BEST TIME: When's the right moment to host a festival devoted to posh chocolate? Well, there's no A) through D) in the answer choices, because only one correct response exists: whenever. That could be mid-morning on September 17 or near midnight on the last day of June or any ol' time at all. But if you want to look at the optimal window for chocolate consumption, and not merely the right time, look to the weeks after the holidays most associated with the candy: Valentine's, Easter, and Halloween. The cardboard heart boxes are empty, as are the baskets and pumpkin buckets, and sweet aficionados are looking for a luscious hit of quality, creamy, treat-style goodness. The San Diego Botanic Garden obviously understands this important schedule, as the Chocolate Festival tends to land in the sugar-craving span following Easter. And so it shall again, with the added benefit of happening the day before Mother's Day, meaning you and Mom have a good go-out plan (that is, if you're both sweet eaters, so here's hoping that's the case). The date? Saturday, May 10. And the talented chocolate wizards set to show?
OH SO MANY: Belgium Gourmet, Helen Grace Chocolates, Sea Salt Candy Company, David Bacco Chocolatier, and Dallmann Fine Chocolates are a few of the many. And what shall you snack upon? Think beyond the traditional dark cocoa square. Lavender and honey and flower hints and, you betcha, sea salt are some of the swankier ingredients that may cameo during the day. Plus? You're inside the garden, and able to stroll off some of that sugar rush. It's free to attend once you've paid garden admission, but keep some cash on hand for tasting tickets.