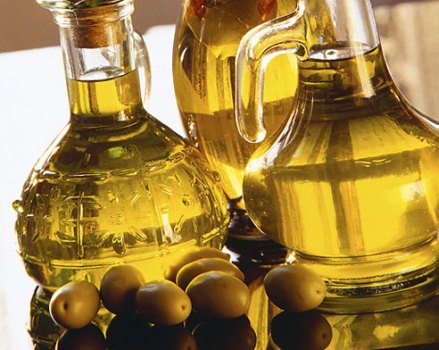 Olive Oil
Love olive oil? Spend an afternoon tasting the good stuff, in Ojai.
VELVETY GOODNESS: When you live in America's Salad Bowl, or Salad Bowl-adjacent, or in its Fruit Drawer, or in the Part of the Fridge You Stick Half-Eaten Apples and Forget About Them for Like a Week, you can be a bit cavalier about ranch visits and farm tours and orchard extravaganzas and strolls among the vines. Everything tends to be pretty lush and fertile and verdant, if not year-round, than as close to year-round as year-round gets. Please. Southern California home to not one but a trio of major weekend to-dos surrounding strawberries, and there are several more events that are as equally tasty. But we tend to gravitate toward the same edible things, time and again. So we say to you "Ojai" and "tasting" and you say... wine? Yeah, you said it, we'll bet, or at least thought the word. But Ojai, like many Golden State towns, is home to a certain golden oil that comes from a certain shiny orb that's nice to eat on its own. Yep, olive oil is one of the valley-snug region's most flavorful libations. There are ways to get to know the oils of Ojai, including on-site tastings and visits to where the gloop-gloop goes down. (Is "gloop-gloop" the official sound of oil pouring into a dish, and, if it isn't, should it be? Perhaps, right?)
TASTING ROOMS: Both the Ojai Olive Oil Ranch and Regalo welcome visitors at their Ojai-based tasting rooms, though times and tours and days and happenings will vary. Regalo is known for "Amelia, a Tuscan-style blend," while the ranch sells a host of interesting products, like an oil with a hint of citrus to it (how perfectly appropriate for the area). Sure, you could pair some oil tastings with a weekend doing wine country, or you could build an Ojai getaway solely around the ingredient so many of us depend on nearly nightly. Wouldn't that just be about the swankest and most savory weekend on your calendar this year? Good stuff, olive oil, especially when you have a moment to really taste it, and swirl, and ponder, when it is apart from pasta and bread and all the foods it regularly enhances.