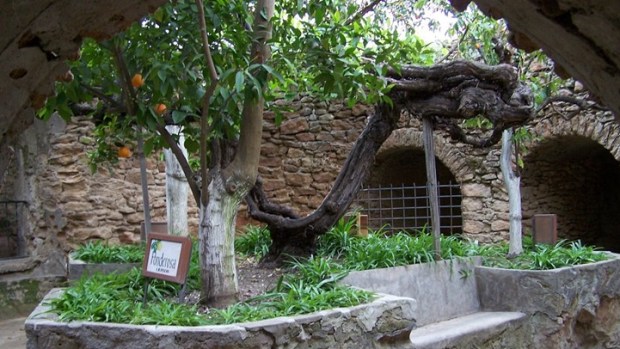 Forestiere Underground Gardens
The Forestiere Underground Gardens in Fresno typically gear up for the warmer weather around March. The quirky landmark is now open weekends, with a longer schedule due in April.
SUBTERRANEAN ABODE: Artists and dreamers and doers who worked outside of the academic and established art worlds built many of California's best-known and most-loved landmarks. We're thinking of the Watts Towers, the inspiring spires made by Simon Rodia and Art Harold Beal's NittWitt Ridge in Cambria (among many, many others). It's hard to name the majors of this category, though, without saying the name "Forestiere" in your first or second breath. Fresno's own Forestiere Underground Gardens, which were built by Baldassare Forestiere during the first five decades of the 20th century (for 40 years total), are so wondrous and, yes, wonderful, too, that it can be hard to believe there was a single man doing all the work. And "built" isn't quite correct: Mr. Forestiere, a Sicilian immigrant, carved and dug and whittled and coaxed a series of impressive catacombs and nooks and crannies and rooms out of sometimes unyielding earth, making, in the process, one of our country's most exceptional private homes. It's underground, right angles are hard to come by, it's fairy tale-like, and it is open to visitors for most of the year.
AND THAT YEAR STARTS... In March, at least on weekends. The gardens will expands to more days for spring break and then, starting in April will observe a Wednesday through Sunday schedule. Weather is a factor in visiting the subterranean home, so keep in mind that if "substantial rain" falls in the area the gardens close. On the flip side, though? The underground world can be quite cool come the toasty days of a Fresno summer. It's magical, truly, and historic and Hobbit-y all at once. It will feel like a movie location but it is 100% real life.