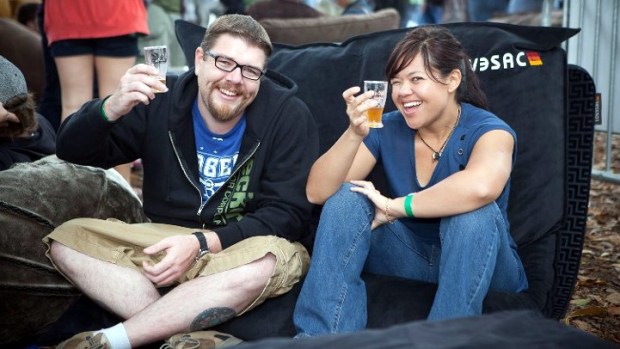 California Beer Festival
California Beer Festival will be raising a glass in four Golden State cities. First up? Santa Cruz on Saturday, July 28.
JUST AFTER THE HEIGHT: When is the best time of year to drink a beer? It isn't a trick question. There are beers for every season, including the oh-so-chilly holidays. (Yep, we like a little nutmeg and spice in our fancy brew, but we realize that isn't for everyone.) But there is a pretty prime time, we think for a big beer festival to hit the road. We'll call it "just after the height of summer." It is that moment when the warm season is on the downslope into autumn. Sure, there could be a few scorching days here and there, but things are going to mellow, get softer, and the time for hops and barleys is nigh. It is also the time that the California Beer Festival hits the road. The traveling foam festivity rounds up dozens of Golden State brew masters and suds smarties and makes for a quartet of cities, the better to let fans taste and talk. And stop one for 2012? Just after the height of summer, on Saturday, July 28. City: Santa Cruz.
THE DETAILS: "Over 70" craft brewers are set to show at Aptos Village Park. Bocce ball and a Michael Jackson tribute band are also part of the day. A ticket is $45 and "space is limited" is touted on each of the participating cities (so take that seriously). Oh, and if you can't make Santa Cruz? Marin, Ventura, and Claremont are the other stops on the roster. Raise a mug, line up your designated driver, and salute the suds of our state.